The best way to control weight gain is by cutting back on their intake of simple carbohydrates like those found in processed sugars and products with white flour. Complex carbohydrates are good for overall health, but should still be consumed within reason. Going on a low carb diet will consist of eating unsaturated fats, proteins and a small amount of complex carbohydrates to create the most balanced diet that promotes good health.
Foods Low in Carbs
Foods that are low in carbohydrates can sometimes be high in fats which can also lead to weight gain. If you want to lose weight or maintain a healthier diet it is important to add foods that are low in both carbohydrates and fats. Oats, corn products, brown rice and whole wheat are rich in complex carbohydrates. These items can be eaten in reasonable quantities, as they do not generally have a high fat content. Below is a table for review about more specific food items within food categories that are low in carbohydrates or carbohydrate free.
Category

Comment

Food

Vegetables

Rich in vitamins and minerals while being free of carbs. Their high fiber content makes them very healthy for the digestive system. Avoid potatoes and sweet potatoes since they contain lots of starch and carbs.

Spinach, cabbage, cucumber, onion, tomato, yam, cauliflower, green capsicum, carrots, celery, broccoli, turnips, asparagus, sauerkraut, eggplant, mushrooms, alfalfa, chicory, kohlrabi, dandelion greens, beet, zucchini, kale, lettuce, pumpkin, radish, spaghetti squash.
Eating these vegetables lightly steamed or raw is the healthiest option, but they can also be prepared in the oven or on the grill.

Fruits

Citrus fruits contain only minute quantities of carbohydrates. You want to eat fresh fruits that are rich in fiber and minerals and have low amounts of sugar. Dried fruits are good as well.

Apple, apricot, avocado, prune, peach, lemon, sweet lime, grape, banana, orange, melon, cantaloupe, pear, watermelon, blueberry, blackberry, passion fruit, pomegranate, coconut, tangerine, pineapple, custard apple.
Avoid fruits with high sugar contents like raspberries, lychees, strawberries, and cherries.

Meat and Seafood

Seafood is high in omega-3 fatty acids, which are highly beneficial to overall health. Meats contain lots of protein as well and are considered a part of the high-protein low-carb category.

Chicken breast and wings, drumsticks, beef steaks, turkey, pork, salmon, tuna shrimp, mackerel, herring, crab, sardines, trout, anchovies.
Certain meats and seafoods can sometimes be high in sodium so be sure to follow serving sizes and suggestions.

Daily Products

Rich in good fats, but low in carbohydrates makes dairy products a good addition to a healthy diet. They also contain lot of proteins and important minerals like potassium.

Ricotta cheese, cottage cheese, low fat butter, eggs, margarine, buttermilk, unsweetened yogurt, sour cream, skimmed milk, cheddar cheese.
When purchasing dairy products, be sure to look for ones that are either low-fat or non-fat. Check the amount of sugar and cholesterol as well.

Grains, Cereals and Nuts

While cereals do contain higher levels of complex carbohydrates, they have no simple carbs, making them a smart choice for a balanced diet. Nuts contain lots of omega-3 fatty acids and are the perfect snack foods. Grains and pulses are rich in proteins, vitamins and minerals to help you feel fuller for longer so you can eat less.

Wheat, corn, barley, walnuts, peanuts, pecans, pulses, beans, flax seed, oats, cornflakes, peas, lentils, broken wheat, puffed rice, millet
Simple carbohydrates do not provide the lasting energy that complex carbs do. They can cause spikes in blood sugar (followed by a "sugar crash"). Stay away from cereals with high sugar content or processed wheat.
Recipes Low in Carbs
1. Guacamole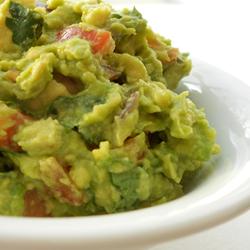 Servings: 4
Ingredients:
3 avocados - peeled, pitted, and mashed
1 lime, juiced
1 teaspoon salt
1/2 cup diced onion
3 tablespoons chopped fresh cilantro
2 roma (plum) tomatoes, diced
1 teaspoon minced garlic
1 pinch ground cayenne pepper (optional)
Instructions:
In a medium bowl, mash together the avocados, lime juice, and salt.
Mix in onion, cilantro, tomatoes, and garlic.
Stir in cayenne pepper.
Refrigerate 1 hour for best flavor, or serve immediately.
2. Sandwiches with Pork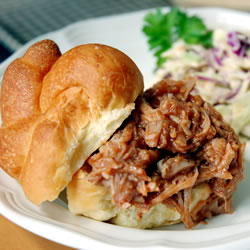 Servings: 12
Ingredients:
1 (14 ounce) can beef broth
3 pounds boneless pork ribs
1 (18 ounce) bottle barbeque sauce
Instructions:
Use whole wheat or even gluten free breads.
Processed flours that are found in white breads contain a lot of sugars and simple carbohydrates.
Pour can of beef broth into slow cooker, and add boneless pork ribs.
Cook on high heat for 4 hours, or until meat shreds easily.
Remove meat, and shred with two forks. Be patient, this process can take a little while.
Preheat oven to 350 degrees F (175 degrees C).
Transfer the shredded pork to a Dutch oven or iron skillet, and stir in barbecue sauce.
Bake in the preheated oven for 30 minutes, or until heated through.
3. Grilled Shrimp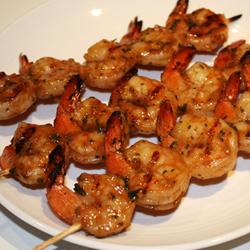 Servings: 6
Ingredients:
3 cloves garlic, minced
1/3 cup olive oil
1/4 cup tomato sauce
2 tablespoons red wine vinegar
2 tablespoons chopped fresh basil
1/2 teaspoon salt
1/4 teaspoon cayenne pepper
2 pounds fresh shrimp, peeled and deveined
skewers
Instructions:
In a large bowl, stir together garlic, olive oil, tomato sauce, and red wine vinegar.
Season with basil, salt, and cayenne pepper.
Add shrimp to the bowl, and stir until evenly coated.
Cover, and refrigerate for 30 minutes to 1 hour, stirring once or twice.
Preheat grill for medium heat.
Thread shrimp onto skewers, piercing once near the tail and once near the head.
Discard marinade. Lightly oil grill grate.
Cook shrimp on preheated grill for 2 to 3 minutes per side, or until opaque.