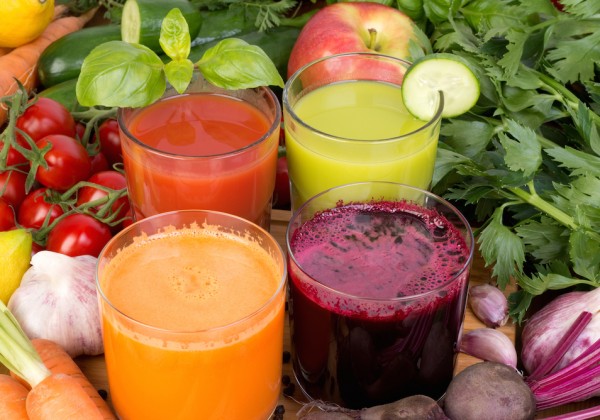 Juicing to lose weight is becoming a popular trend, not only because it is healthy, but also because it is effective and easy to do. Aside from being able to consume various fruits and vegetables that contain a wide range of nutrients, juicing to lose weight helps you achieve your goal in an easy way that is also favorable to your sense of taste.
How Can Juicing Help to Lose Weight?
You might wonder why many people are getting into the craze of juicing for weight loss. Here are the benefits you will enjoy when you use juicing to lose weight:
Juicing prevents hunger. Drinking fruits and vegetables juice gives your body a source of energy and all the nutrients it needs. These foods contain carbohydrates, proteins, vitamins and minerals and lots of fiber, which keep you from getting hungry and craving for junk food.
Juicing is convenient. You probably have a busy lifestyle that causes you to make poor diet decisions, such as relying on the convenience of fast food. Juicing gives you fresh, delicious juice that takes only a few minutes to make but satisfies you for longer periods.
Juicing is all natural. Juicing uses only natural produce from the farm, so you can limit your intake of processed foods. No chemicals and preservatives are added, unlike those found in foods that contribute to weight gain. If you use organic foods, you also avoid exposure to risks from these additives.
Juicing is delicious. You may not be a fan of vegetables, but when it comes to juicing, you will enjoy the natural flavors of raw fruits and vegetables, which can also help you meet the daily requirement for fruits and vegetables intake.
Juicing gives you more energy. You will be surprised that fruit and vegetable juice can give you more energy during the day. You will be more likely to go out and be active when you make juicing a part of your healthy lifestyle.
Juicing helps you detoxify. Green juice is rich in chlorophyll, which helps detoxify the body by flushing out wastes from your system. You do not need to go out on retreats and spend thousands of dollars as the celebrities do to detoxify. You can do it by juicing from the comfort of your own home.
While there are people go for juicing to lose weight, there're people who are not so sure with it. They may wonder "It really works?" To answer the question, here's what you need to know: Juicing for Weight Loss… Does It Really Work?
Top Recommended Juicing Recipes for Weight Loss
Juicing to lose weight is as easy as counting 1-2-3. Below are lists of ingredients and benefits of different juice recipes for weight loss. All you need to do is to process all ingredients in a juicer, shake or stir, then serve immediately.
Juicing Recipe

Ingredients

Benefits

Mean Green

2 medium-sized apples
4 stalks celery (large)
1 cucumber
1 thumb-sized ginger root
6 leaves of kale
1/2 lemon

Adding lemon and kale in your juice provides a lot of nutrients with just a few calories per cup.
The silica and silicon found in other ingredients like cucumber can wonder to your skin health.

Beets and Treats

1 beet root
2 leaves of red cabbage
3 medium carrots
1/2 Lemon
1 orange
1/4 pineapple fruit
2 handfuls of spinach

Beets help cleanse your blood and liver, which helps metabolize fat.
Lemon is not only good for losing weight, it also can help control high blood pressure.

The Toxin Killer

3 apples
1 stick celery
1/2 cucumber
1 handful of spinach
1 cup ice
1 handful of lettuce

Quercetin in apples helps protect your brain cells from damage due to free radicals which can lead to Alzheimer's disease.

The Power Up Punch

2 carrots
2 oranges
1/4 head of lettuce
1/4 head of cabbage
1 celery stick
2 large branches of broccoli

Carrots are rich in phytochemicals and antioxidants, which help regulate blood sugar levels, help improve immune system function, and delay the effects of aging.

The Fruity Blast

2 apples
1/3 pineapple fruit
2 nectarines
2 kiwi fruits

Kiwi has a very low glycemic index and high fiber content, which prevents an insulin rush. This prevents your body by not storing fat.
Want to know more juicing recipes for weight loss? Here are some great smoothie recipes to serve as the same: Breakfast Smoothie Recipes
Juicing to Lose Weight: How to Make It Right?
Although juicing for weight loss is healthy, experts recommend combining this strategy with a healthy balanced diet. Here are some practical tips to incorporate juicing in a healthy lifestyle.
Don't throw the pulp. The pulp that is left after juicing is rich in fiber and you can still reap the benefits from this by adding it to your soup, stew, pasta sauces, rice dishes, quick breads, and muffins.
Experiment with different flavors. Juicing is a great way to incorporate foods that you normally would not eat because of their flavors or textures. So combine vegetables like kale, beets, and spinach to flavorful fruits like berries to get different flavor combinations.
Create a juicy smoothie. You can combine the fresh juice (with or without the pulp) into your favorite smoothie. Try blending some ground flaxseed, avocado or nut butter and some yogurt for healthy fats and protein for a complete and balanced meal.
Rotate and use new ingredients. Try juicing various selections of fruits and vegetables instead of using the same ingredients every time. Use new offerings that are fresh and available at your local market. Use a variety of colors that represent different nutrient profiles.
Boost the flavors. Aside from fruits and vegetables, you can also use spices, herbs, and extracts to boost the flavor of your juice and smoothies, like adding mint, cilantro, basil, cayenne, cinnamon and ginger.
Drink your juice fresh. Juices and smoothies are perishable because they lack preservatives and are not pasteurized. If you cannot drink it immediately, freeze your juice mixture right after juicing or blending. You can place them in ice cube trays and add them to your smoothies later.
Practice food safety. Always wash your hands before processing your fruits and vegetables. Thoroughly wash the fruits and vegetables, too. Use a clean knife, cutting board and juicing machine to make sure your juice is clean and safe.
Take the 5-a-day challenge. Experts recommend consuming a minimum of five servings of fruits and vegetables per day. To meet this, you can equate one cup of juice with two servings of produce. Make sure that you are using enough whole fruits and vegetables as well as whole grains, legumes and lentils in your diet when juicing to lose weight to meet your daily requirement of 25 grams of fiber.